Dr J J Magdum College of Engineering was established by Dr J J Magdum Trust, Jaysingpur in the year 1992 with an objective to promote the cause of higher education.  The institute is approved by All India Council of Technical Education (AICTE), New Delhi and Government of  Maharashtra, affiliated to Shivaji University, Kolhapur. The college offers B. Tech program in Mechanical, Civil, Computer Science Engineering, Electronics & Tele-Communication, Information Technology and M. Tech program in Civil Engineering-Construction Management.
Our Management extends its fullest support in building the institution as a center of excellence with technically superior, ethically strong and competent engineers.  The serene campus vibrant with aesthetic bliss in an exhilarating convenient location, well connected by road, rail and air is easily accessible.  The eco-friendly ambience creates and bestows a healthy learning atmosphere.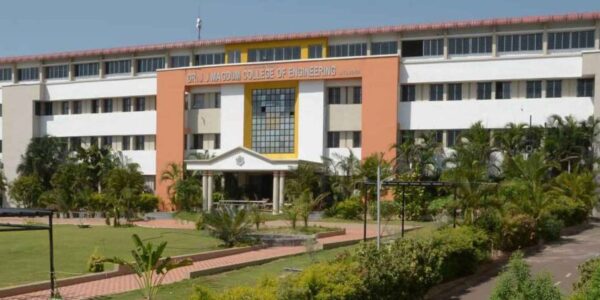 The institution is meticulous with modern laboratory, workshop facilities and state of art computer center providing an excellent infrastructure. 
The institution has spacious library with vast collection of Books, Newspapers, National & International Journals, Magazines, Reference books, Encyclopedia, World of science, ASM hand books and course materials.  E-learning through NPTEL Video course by NIT and IIT Professors are available.
The Teaching and Non-Teaching Staff of the institute is a blend of senior experienced and young dynamic faculty members devoted to the noble cause of education. Qualified, experienced, versatile and efficient faculty members mould the students diligently in ethical, moral and academic aspects.
We imparts technology based experiential learning through industry visits, live projects, expert talks, MOOC's, workshops, case studies, upscale labs, and virtual classroom sessions.
Industry-Institute interaction and real-time projects nurture and craft the budding engineers to bloom and flourish in the field with the prowess guidance in the campus. The college equips the students with the latest skills which make them employable and future ready.
Due to able and proper guidance and motivation, many of our students have topped at University. Our training and placement works meticulously to improve and develop life skills to the students and tries hard to seek good jobs for our students. In addition to the academics, the students are engaged in sports and cultural activities which helps them to develop versatile personality.  Various Club activities are conducted to encourage, motivate and inspire students from diverse culture to harness the talent through their perseverance.
The institute is having specious ground and the modern facilities for both indoor and outdoor games and ultra-modern Gymnasium. Due to proper guidance and motivation, many of our students have grabbed prizes at University level and different sport events.
We are committed to stakeholders for best results and produced more than 10000+ engineers getting campus placements.